At Home He's a Tourist
picture: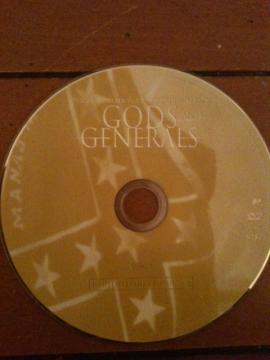 On the train again out to Long Island again. It's Memorial Day I really have deep respect and empathy for those who have lost their lives fighting for our freedom and protecting our country, but do I have to sit around all day at a bbq far from the streets of my beautiful city? So I'm on the train and it is a long trip so it's a good time to go through a bunch of back issues of Deli Magazine. Deli Magazine doesn't come with a cassette sampler so it's good I have a computer with me because I can read about bands and then look up their music on myspace. Geezer on Diesel are new rock goth, updating Bauhaus, glam, Automatic, and Daydream.with a Strokesian finish. Best line " If you're looking for an answer try Satan". The live song out Out on the Lake ( recorded live at Glasslands) is hard rock fun. At Waking Lights.com I watched the video for The Waking Lights song Our Time Will Come (Clean), Our Time Will Come (Clean) is a commercial pop song, I can hear it on AM radio, the Strokesian break ( God how influential are those guys) mint the bubblegum content. This video is on Indiegogo, their motto is D.I.Y. or Die, they raised $2,860, and they have 0 time left. On Courtesytier.com I watched the video for Courtesy Tier song I Fall Asleep from their upcoming EP Holy Hot Fire. I Fall Asleep is an acoustic rock song about mirrors, thrones, and being gone. The video is a mix of outside shots of Brooklyn and Queens and inside shots of the band in the studio. I went to the Thith Zine website to watch a video of THe Hundred In the Hands. I watched the video for the song Commotion, they have a classic postpunk/disco sound and the song/video is awesome. At invisibledays.com I listened to The Invisible Days new single Solitary, mellow modern rock with a psych sensibility. Their picture on the website was taken at cakeshop, I wish I was at their show. The song is really good, I'm going to buy their 7 inch ( the flip is the 6 minute lofi drone Stewards is even better than Solitary) single the next time I'm at Cakeshop. So at the Rassle.com I listened to The Rassle free EP. The songs are antifolk style ( Bragg/Clash/lLach/Guthrie) anthems and the production is startling clean, I saw the light!, catchy and upbeat. I wanted to listen to Blues except there were so many listings for Blues I couldn't find them, I love ideas like that, which is cool because I think Blues would be a great band to first see live, like Vietnam. On a side bar Blues Explosion have a new record out and are touring, I really hope I get a chance to see one of their shows. On myspace I listened to Big Troubles album Romantic Comedy, Misery is a great, catchy song about wanting to have fun, and why not who doesn't. Freudian Slip overcomes it's title under fuzz and jangle and reverb vocals. Bite Yr Tongue and Georgia are equally as cool. Big Troubles never sounded so good, what a great band. I listened to Beach Fossils on myspace, they have an uptempo post punk/new wave sound. Taunt and precise, really good. They have stuff on Captured Tracks. I clicked to Captured Tracks page recently from the KRS website, there's a good sale at KRS. Figo play new wave dance music, I listened to their songs on myspace, they're retro, camp, and funny. Mister Melt have a cool picture of Godzilla on their myspace. Their song Godzilla is an awesome 7 minutes of great beats, great fuzz, and great buried lyrics. Fantastic.
So we get to the bbq at my brother Matt's house, he's in the punk band Bulldozer, they're a hybrid punk idea of The Clash and The Descendants. Seriously ridiculous. So I was surprised we were listening to the Grateful Dead and Social Distortion on an Ipod but that was fitting for Memorial Day. So Matt's mother-in-law had a civil war movie soundtrack CD with a fifteen minute Bob Dylan epic on it. It was truly epic because we listened to it on the car CD player in the driveway ghetto style, car stereos sound a lot better than Ipods, it's a great song, if it was on Time Out of Mind instead of Lowlands then Time Out of Mind would have been a lot better. So she gave me the Bonus DVD that came with the disc, I watched it on the computer on the ride bak to NYC, they made a video for the song where Bobby D. plays every role in a civil war epic, which I guess is cool except it seemed like a bad trip through a civil war Aphix Twins video, it was so disturbing I watched it again, thank God they edited the song down to three minutes for the video.