Olive Juice Music News Letter #6
picture: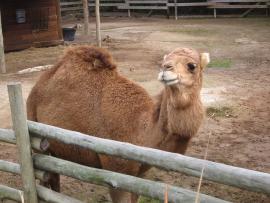 Here's a list of our recently added distro items!
Goodbye Southern Death Swing - (CDR) by Major Matt Mason USA
Catalog #: OJD-0321
List Price: $5.00
Lofi bootleg recordings from 2011. Recorded by Mike Rechner (Prewar Yardsale). Mastered by Nick Nace (A Brief View Of the Hudson). (Yardsale Records)
Fuff #0 (Come To My Show) - Comic by Jeffrey Lewis
Catalog #: OJM-0064
List Price: $5.00
A 72-page square-bound giant comic book written and drawn by Jeffrey Lewis, color cover and b & w interior (on glossy paper). Cover price $5. Each one includes an individual fortune-cookie fortune!
This special edition collects all of the 4-page concert-announcement minicomix stories (and cassette-art minicomix) that Jeffrey created in his early performing days (1998-2001) plus brand new comic book explanations of the who/where/what/why/when/how behind all of this crazy stuff. Packed with divine insanity, rhyming doggerel, surreal adventure, and more than a couple characters who will be familiar to readers of Fuff, this is a Jeffrey Lewis magnum opus featuring material which has been long out of print (old edition original copies have gone for nearly $40 on ebay).
Charmingly Shambolic and Mostly Live - Cassette by Elastic No No Band
Catalog #: OJD-0322
List Price: $7.00
The last appearance of the full 5-piece line-up of Elastic No-No Band, captured live at Brooklyn Tea Party by Brian Speaker. A high-energy, slightly bonkers set that features guest appearances by Toby Goodshank, Chris Andersen, Joe Crow Ryan, Brook Pridemore, and Ariel Bitran. Also, for die-hard fans, there is a new studio recording of "Cheese Fries" at the end of side 1.
M104 - (CDR) by Prewar Yardsale
Catalog #: OJD-0323
List Price: $5.00
Back to Prewar Yardsale basics from apartment recordings by Nick Nace

Prewar Yardsale (CDR) by Prewar Yardsale
Catalog #: OJD-0324
List Price: $5.00
4 great new Prewar Yardsale songs played by Dina Levy, Major Matt, and Mike Rechner recorded at Emandee by Major Matt in 2011.
Looking At the Stars (CD) by Sprinkle Genies
Catalog #: OJD-0325
List Price: $10.00
What happens when you mix 1 part Rolling Stones with 1 part B-52's and toss with 1 part garbage-can drums, and add a pinch of violin and mandolin then garnish with a dash of twin baby burblings and cat meowings? "Looking at the Stars" by The Sprinkle Genies is what happens!
Traffic Island (CD) by Susie Asado
Catalog #: OJD-0326
List Price: $10.00
Susie Asado is part of the ongoing dialogue between the Berlin and New York alternative folk communities. At the heart of the band is the singer-songwriter-poet Josepha Conrad, who grew up in Frankfurt am Main and in the city of Chicago. Following her spontaneous DIY debut "Hello Antenna" (Lolila Records, 2008), she meticulously arranged the songs of her second album "Traffic Island" with her friends Tomi Simatupang (electric guitar), Marko Hefele (violin) and Jason Levis (percussion). Here, the instrumentation becomes a precise and wild punctuation of Josepha Conrad's acrobatic, at times intimate, but always crystal-clear Sprechgesang.
Devotional Hymns From the Church of the Darwin Snuff Film (CDR) by Folkicide
Catalog #: OJD-0327
List Price: $10.00
Devotional Hymns from the Church of the Darwinian Snuff Film is the third DIY release from the Kansas City act known as Folkicide. A loosely constructed abstract-nihilistic-concept album, DHCDSF was recorded by local sound sculptor David Moore in his Merriam Shoal studio with contributions from banjo/organ/jew's harp player Jason Beers, backing vocals from founding Hearers member Darrin Welch as well as synthesizer from current Folkicide drummer Zach Turner. The KC Pitch describes Folkicide as "It's like he's attempting to exterminate folk music by playing it in the most offensive, bastardized way imaginable. Folkicide is like Woody Guthrie in the midst of an exorcism. It's disturbing, room-clearing music." Folkicide is the perfect soundtrack for anyone looking for a new religion in the 21st Century.
12 Crass Songs - (CD) by Jeffrey Lewis
Catalog #: OJD-0328
List Price: $15.00
Released in 2008 on Rough Trade Records, this album was recorded entirely at Olive Juice. Crass were a groundbreaking British anarchist hardcore punk band/commune/collective who released a handful of classic albums between 1978 and 1984, albums known and revered worldwide by fans of hardcore punk music but musically inaccessible to most other listeners - until now! Jeffrey has taken a dozen of Crass's greatest songs and given them his own thoughtful re-interpretations, ranging in style from folk to country to rock to electronica and more, which dazzle the ear while losing none of the political power, lyricism and humanitarianism of the originals.
-Keep an eye out for new Schwervon! tracks recorded in Memphis, TN this summer with legendary sound engineer Doug Easley (Pavement, Sonic Youth, Cat Power). They will be digitally releasing the tracks through their website throughout the months of January, February and March... Check it out: http://www.schwervon.com/
-Also if you're in Europe Check out the Phoebe Kreutz & Toby Goodshank tour in February:
Tour Dates
09.02. Deggingen – Hauskonzert*
10.02. CH-Tobel-Tägerschen – Komturei
11.02. CH-Genève – Le Cabinet
12.02. F-Lyon – Le Périscope
13.02. F-Paris – Pop In (+ Frozy)
14.02. Köln – Die hängenden Gärten von Ehrenfeld
15.02. Mainz – Ventil Verlag (+ Boo Hoo)
16.02. Darmstadt – Gute Stube im Hoffart-Theater
17.02. Marburg – Café Trauma
18.02. Berlin – Weserstr. 58 (Beginn: 20Uhr)
19.02. Potsdam – Nachtboulevard im Hans-Otto-Theater
22.02. Hamburg – Aalhaus
23.02. Hannover – Hauskonzert*
24.02. Leipzig – Kaffee Schwarz
25.02. Magdeburg – Nachtschicht im Theater Magdeburg
-Check out the OJ Events Calendar to find out about live performances of your favorite OJ distributed artists: http://www.olivejuicemusic.com/calendar
-Express yourself on the Olive Juice Music Forum: http://www.olivejuicemusic.com/forum
Thank you for supporting real independent music!
http://www.olivejuicemusic.com/
OJ