Olive Juice Music News Letter #5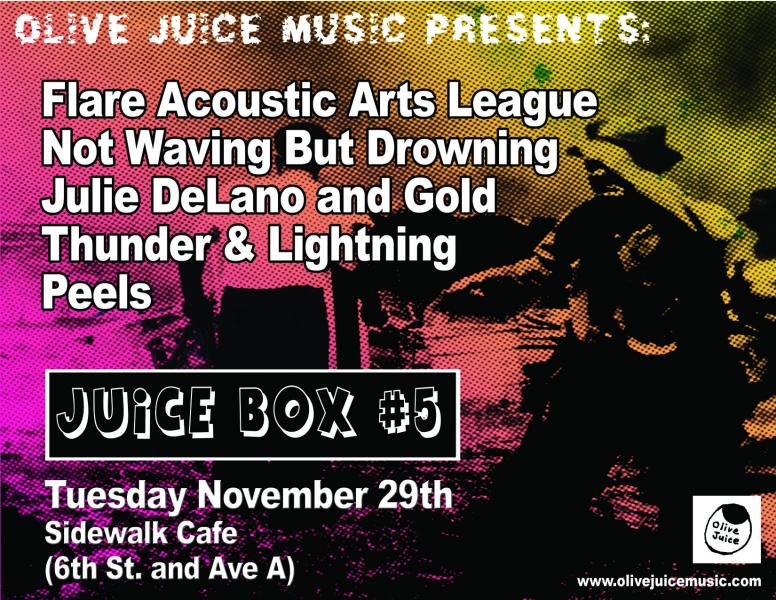 Juice Box #5 will take place on Tuesday, November 29th, 2011 at Sidewalk Cafe (6th St. and Ave. A) All Ages/ No Cover/ Tip Jar/ 1 Beverage Minimum/ Free Raffles! This month's Juice Box will be a special celebration for the European release of the new Flare Acoustic Arts League album "Big Top/Encore."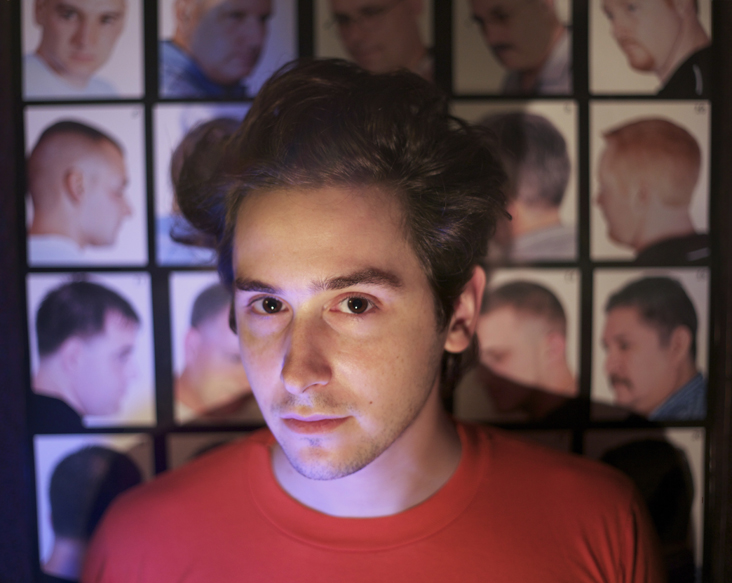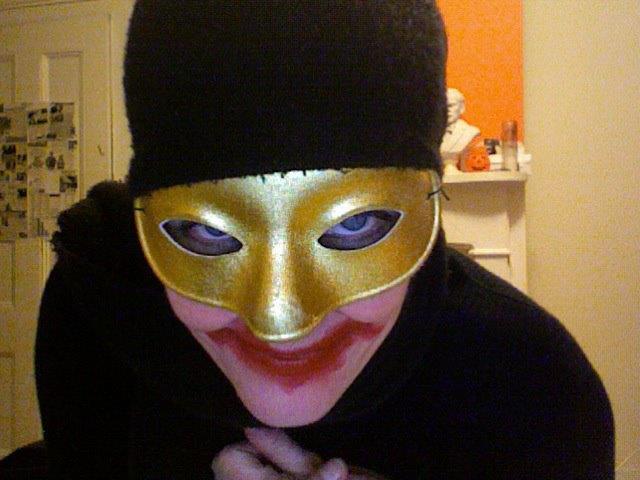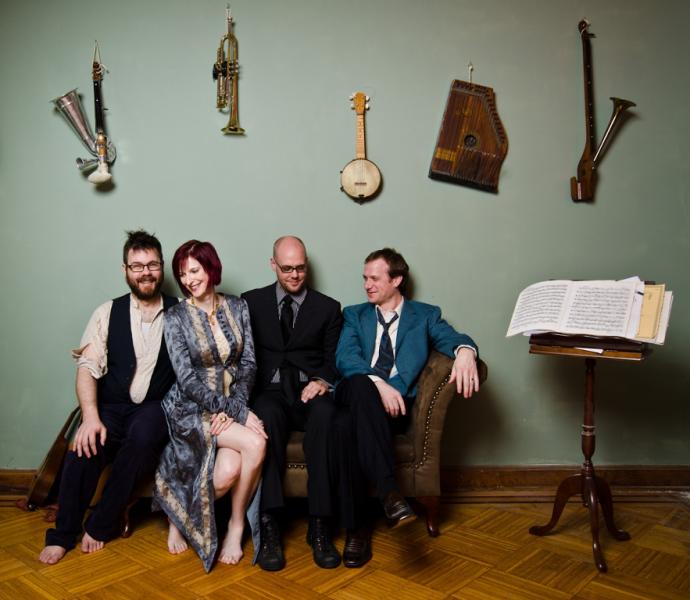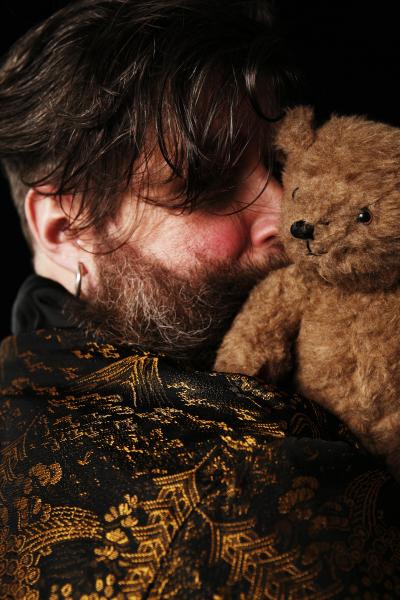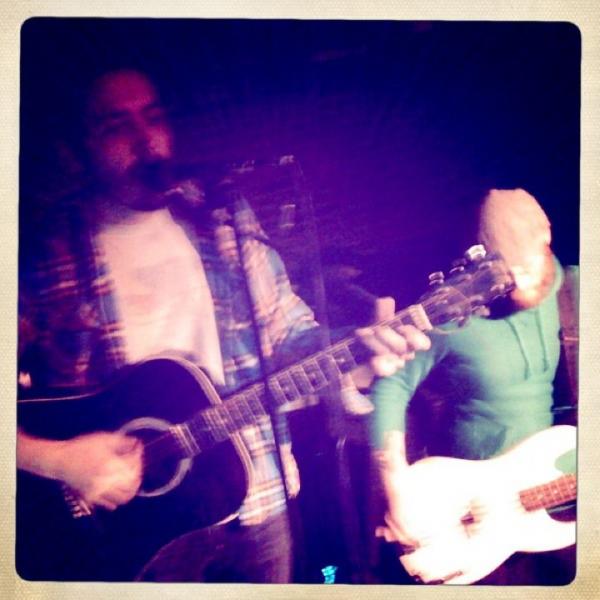 07:30 - Thunder & Lightning (Brent Katz from Harlem Shakes) Piano-y existential soul music in 4/4
08:15 - Julie DeLano and Gold (The Leader)
09:00 - Not Waving But Drowning Born in a squalid Brooklyn cabaret and shanghaied by a dilapidated freighter bound for uncharted waters, Not Waving But Drowning's rag and bone style and contagious enthusiasm are on full display on the band's second album, "Processional". Their tales of mystery, adventure, and poisoned love are delivered in dueling boy/girl vocals, glorious three-part harmony and impeccable attire.

09:45 - Flare Acoustic Arts League (LD Beghtol w/ Kendall Jane Meade and assorted other waifs and strays) LD Beghtol, a displaced Southerner currently exiled to the Bushwick sector of Brooklyn, is a musician, writer and art director. He has made music under the guises of Flare/Flare Acoustic Arts League, LD & the New Criticism, moth wranglers and the Three Terrors (with Dudley Klute and Stephin Merritt); he also appeared as guest vocalist/designer on the Magnetic Fields' 69 LOVE SONGS. The latest album by his band Flare Acousic Arts League is called BIG TOP/ENCORE, which features heaps of loud guitars and weird keyboards, liner notes by Daniel Handler and a low (for him) body count; it will be released by Affairs of the Heart on 25 November. Beghtol likes cheap vodka, expensive scotch and bearded men (or women) who feel at home in brocade smoking jackets. When not archiving his collection of Victorian postmortem photography he... oh nevermind.
10:30 - Peels PEELS is a loud pop trio from Brooklyn, NY, consisting of singer-songwriter Justin Lawless, drummer Brian Goodheart, and bassist Bradley Nelson. Drawing comparisons from various genres of pre-internet college radio such as Galaxie 500 and Sebadoh, they are the sonic tidal wave that downed the rock 'n roll surf-punk show.
Hosted by Major Matt Mason USA.
Juice Box #5 Facebook Event Page
and
Here's a list of our recently added distro items!
Anxiety - CDR by American Anymen
Catalog #: OJ - 0033
List Price: $5.00
Pared down to a power trio, this new 6 song EP clocking in at under 15 minutes shows that the American Anymen machine is very well oiled! Think Big Black meets the Violent Femmes or Slayer unplugged. (2004)
Fragile Animal - CD by Randi Russo
Catalog #: OJD - 00320
List Price: $10.00
In line with her previous records (Solar Bipolar and Shout Like a Lady), Randi Russo's third studio LP, Fragile Animal, embraces the raw and the refined, some punk angst with some of the polished allure of the sensual and melancholic.

Fruits Commonly Mistaken for Vegetables - CDR by Dave End
Catalog #: OJ-0066
List Price: $10.00
Queer Cupcake Lovin' Honesty Pop. An edgy guidebook to loving every square inch of yourself. (2007)

How To Hold Your Own Hand - CDR by Dave End
Catalog #: OJD-0126
List Price: $10.00
Dave End writes and performs songs that re-invent the fairytale to make himself the prince and the princess. Besides a kid, when dave grows up he wants to be an after school teacher for high school students that uses art, music and d.i.y media as an effort to prevent bullying and provide a space for younguns to rock out and express what that's like. (2006)
Bemusement Park - CD by Phoebe Kreutz
Catalog #: OJD-0319
List Price: $10.00
"Phoebe Kreutz's chanteusey delivery and comic writing are genuinely funny."- THE NEW YORK TIMES
"Musically, her simple song structures are lifted to near-genius level by her clear, bright vocals and vivid personality...as melancholy as they are witty." - SANDMAN (U.K.)
Check out the OJ Events Calendar to find out about live performances of your favorite OJ distributed artists: http://www.olivejuicemusic.com/calendar
Express yourself on the Olive Juice Music Forum: http://www.olivejuicemusic.com/forum
Thank you for supporting real independent music!
http://www.olivejuicemusic.com/
OJ