Bryan and the Aardvarks CD is Now Out
picture: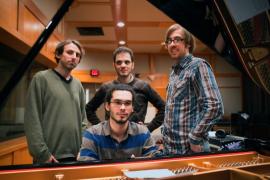 My good friend Bryan has just released a CD of original compositions by himself, recorded with the help of his very talented and hardworking peers and friends, The Aardvarks.
Jazz?
Maybe, but I like to think of it as music. Real music. Beautiful music.
Unrushed, unpretentious, from-the-heart music.
Congratulations Bryan, Fabian, Joe, and Chris.