Retro Active Schwervon!/B&S Tour Diary DAY 4
picture: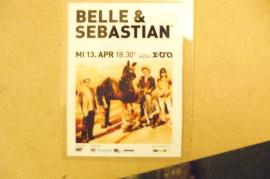 Retro Active Schwervon/B&S Tour Diary continues Day 4: 4/16/11 (Vienna, Austria)
We managed to score the Belle's day rooms again to crash in Munich. We had to hoof it to Vienna and when we got there we were confronted with this.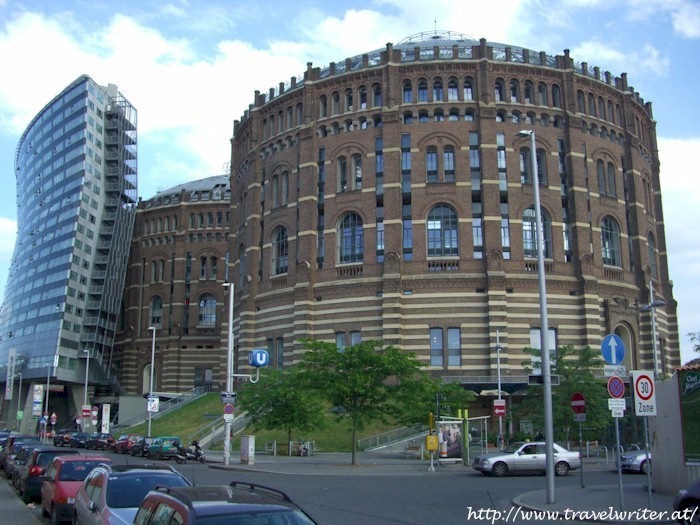 This venue was located in one of these four huge converted structures that at one time was used to hold gas. Hence the name of the area is called Gasometer. http://en.wikipedia.org/wiki/Gasometer,_Vienna. It took us a little while just to find the front door of this place. But like the night before we somehow manage to arrive just in time for our sound check. Whew! This place was massive. I'm not sure if it was bigger than the venue in Milan but it felt huge.


This alwasy seems to happen at least once per tour. Okay, but at least we had our own dressing room.
We got to see our friends Philipp and Steffko. It's cool to be able to get friends into the show. In Italy is was almost embarrassing to say we had no people for the guest-list. The food at the Gasometer was really good as well. Despite a major flub on the first verse of Balloon (my bad) I think this might have been the best gig of the tour for us. We were finally getting a feel for the space. I felt relaxed and I even managed to get my rock star stage pic. Hello Vienna!!!


Hello Vienna!!!


I think it was the best show for the Belle's as well. At least from my perspective, out of the four we saw, it was. Sorry, I only managed this sloppy backstage shot with Trumpet player, Nigel, waiting in the wings. Needless to say this was also this craziest dance part night as well. There were a few members of the crew leaving for home at this gig as well. So the celebratory juices were really pumping. It was nice to hear a couple of members of the band and crew say that they wished we were coming along for last two shows. Unfortunately, it wasn't really in the budget for us and Nan needed to get back to her solo tour. We parted with some sweaty drunken hugs at the venue's loading dock. I felt like we'd substantially bonded as well as one could with 28 new faces in 4 days. We had no idea what to expect when we embarked on this little stint. It was a total joy to discover that despite bigger crowds and a semi trailer full of gear the vibe was similar to hanging out with good friends in NYC.