Are there any songs that make you cry?
picture: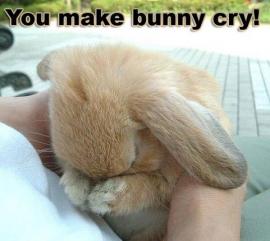 About a week ago, The Onion's AV Club website syndicated an article about the top 10 songs a survey of men said made them cry:
http://www.avclub.com/articles/these-are-the-songs-most-likely-to-make-a...
For those of you too lazy to click, here is the list:
1. R.E.M,"Everybody Hurts"
2. Eric Clapton, "Tears In Heaven"
3. Leonard Cohen, "Hallelujah"
4. Sinead O'Connor, "Nothing Compares 2 U"
5. U2, "With Or Without You"
6. The Verve, "The Drugs Don't Work"
7. Elton John, "Candle In The Wind"
8. Bruce Springsteen, "Streets Of Philadelphia"
9. Todd Duncan, "Unchained Melody"
10. Robbie Williams, "Angels"
When I saw this list, I had two thoughts -- which are echoed by many folks in the AV Club comments sections: 1) these songs don't make me cry, 2) who cries at songs?
Well, yesterday, I listened to the 2008 album by country singer Jamey Johnson, That Lonesome Song, for the first time, and when it came to a song called, "In Color," I got chills. It's a little obvious and sentimental, but it's not extraordinarily cheesy and expresses something that moved me deeply in what I feel was an evocative way.
I was busy working at the library, so I kind of put a stopper on my emotions and kept working. Later, when I was on the subway going home, I decided to listen to the song again. I don't know why, since the song struck me just as powerfully, and I found myself biting my cheeks to keep from bursting out crying in a car full of strangers.
Here is the video for the song. It doesn't affect me in the same way as just listening to the song does -- maybe because of the less-than-stellar speakers on my laptop -- but I'm thankful that the video doesn't ruin the song, that it is restrained and is basically just a lip-sync performance:
When I talked to my girlfriend Sadie about this crying incident, she reminded me of a performance we saw about a month ago by a performer called Don White. He was doing a show with comic folkie Christine Lavin, and most of his act pretty much stand-up with a few comic songs sprinkled in. But near the end of his set, he delivered an a cappella performance of a song called "I Know What Love Is" that seemed the polar opposite of everything he had done up to then. Instead of comically complaining about his kids and wife, he was sentimentalizing the bond of family. He had most of the audience, including me, Sadie, and her father, in tears.
As with Jamey Johnson, it might be the quality of his voice as much as the story that he's telling that caused me to tear up -- because, in both cases, the stories aren't groundbreakingly insightful, but their simplicity hits a strong chord in me, and the performances really drive it home.
Here's a video of the Don White Song:
So... as the title of my entry asks, are there songs that make you cry? Why do you think so? I find this subject fascinating at the moment.
Oh, and here's one more that choked me up, now that I think of it (the picture starts after 20 seconds):