At Home He's a Tourist
picture: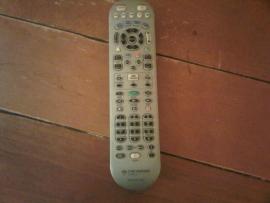 After a long weekend of doing a whole lot of stuff or after a long weekend doing a whole lot of nothing Sunday night is a good time to relax with some herbal tea and make a connection with the collective unconscious of the planet. So I turn on the television. Sunday is a great t.v. night because the Adventures of Electra Elf is on. I love that show. Nick Zedd is the television part and art stars are the cast and crew. Nick Zedd is a great film-maker. I don't understand all his ideas but I know that's o.k. because he's so ahead of the curve. I remember seeing a bunch of his films from the 1990's and other film/video people didn't start using those ideas until the 2000's and they were people that were the curve, so it was kind of fun to see them standing in the dust with their new dust. I think Reverend Jen and Zedd write the scripts. Reverend Jen plays the Electra Elf character and sometimes they use the special effect where the same person can be on the screen twice, so I think Jen plays two characters sometimes. Sometimes Jon King is on the show, sometimes he holds the boom mic. That sounds like the greatest job in the world, it would be really exciting to stand still, hold a microphone in the air, listen through headphones, adjust some knobs while all kinds of activity is happening all around you. It seems like it would not be too stressful or difficult like most things in film are. I don't know anything about film so I really have no idea. Jon King is in another show as well, its some kind of tribal, dancing show. It's a good show, it's pretty much nebulous dance music and freeform dancing so it's kind of relaxing. Electra Elf has a lot of complex villains and wild plot twists so it's a lot more challenging to watch. Betsy has a great show called Betsy Place. I love that show. Betsy presents entertainers, does some interviews but the best part is when she gives out wisdom because it's so smart and true that even if you never thought you needed her knowledge, what she says strikes a cord in you and you feel a lot better. That's how you know someone is a great healer, you get healed. Joe Bendik was on another channel the other night. Live from Sidewalk. Newport style. Bluesy and punk, one spotlight fixed position center stage for Joe. Occasional band members would lean into the spotlight than lean out. Amazing video, amazing set. Juno was on Oxygen. I love that cautionary tale and the music is great. Sonic Youth, Kimya, and Belle and Sebastian.
Neil Young - Comes a Time. Late 70's maturity and retrospect from arguably the most important artist of that decade. Neil strolls soft rock style down memory lane, goes back to the country, and remembers rock n' roll on Motorcycle Mama. Neil extolls the value of love, family, kindness and common sense. Crazy Horse and Nicolette Larson complete this great laid back record.
Neil Young & Crazyhorse - Sleeps with Angels
Through 90's guitar tech production Neil Young and Crazy Horse prowl LA in a broken down Trans- Am that needs fixing. On the car phone to New York Neil fills Lou in on drive-bys, Safeway, globalism, and pollution, from a West coast car window.
The Doors - Speaking symbolist Dylan, rocking garage The Electric Prunes, and extending psychedelic grooves, the Doors broke the grip of the British Invasion on American Consciousness. So table-turning that in the seventies many British Invasion acts would turn to keyboards and synths to extend their sound.